Professional Milestone Event Production
Our Specialties & Event Production Process For Professional Milestone Events
These milestones come in a wide variety of celebrations and we have designed creative and inspired itineraries for these very special Milestone Celebrations.
Professional events are very special and are a big part of the professional face. We orchestrate unique celebration events in the US and throughout the world. 
These events are critical to assist charities, not for profits, and communities in helping those the organizations are passionate to support. We make them spectacular!
PROFESSIONAL EVENT PRODUCTION & MANAGEMENT
Why You Need Celebration Escapes For All Of Your Destination Events
Celebration Escapes' Production & Management of Events for  Professional entities is unlike anything you have probably considered in the past for your events. Milestone Celebrations & Professional events of all types, Charity & Fundraising events, are all very individual and unique to the Client and the Event itself. Celebration Escapes is a total Event Management Company. Our specialty with events includes our own skills but those of all of our vast network of partners, as well. We create, design and collaborate with the very best, but our real expertise is Controlling every aspect of the event (which typically can be multiple days of presentation and experiences). We Manage The Managers… and so much more!
Celebration Escapes Specialties
Our Specialties Are Why Celebration Escapes Is Acclaimed:
          1.     Our specialties include high end, society,  design-focused, monumental celebrations for discerning clients, brands, charities, and all professional entities.
          2.     Complex Events is our absolute forté and we deliver them with outstanding precision, no matter where the client's dreams carry the occasion. Global Destinations, Multiple days with creatively crafted itineraries, designed from our client's dreams. Weddings, Events & Presentations enhanced with luxurious details. Curated with expert vendors, suppliers, and intricate specialists in all fields of entertainment, presentation, and local authenticity.
          3.     We are known for being especially familiar with the physical destinations on all 6 continents. For having intimate knowledge of virtually unknown sites, architecture, unique facilities, museums, castles and all with historical significance. We arrange events at island destinations with complex logistics and even places so remote that helicopters are a necessity! The challenge of Executing a stunning event, even in the most remote enclaves, is one of our Absolute specialties!
          4.     Design minded celebrations paired with unparalleled hospitality management. Our company has produced everything from intricate dinner parties, elaborate destination weddings, entertainment industry, organizations, corporate & professional celebrations, charitable fundraising events, and the most prolific lifetime Milestone Celebrations.
II.  Design & Curation
           1.     Client's dreams, the milestone they are celebrating, their personal passions & style, along with the details of who will be celebrating with them, all begin the process of designing the perfect event.
          2.     We put an immense amount of careful thought into all aspects of the design of each event–even the smallest detail is an intentional, curated part of the story we are telling with the event and the memories we are creating for our clients.
Our event designs are creatively crafted, spiced with inspired touches at every turn, completely authentic to the destination, and perfected with intricate details managing everything from the largest to the smallest inclusion in the event.
          3.     Our clients trust us to create a physical world from their dreams, we take that trust very seriously. Whether the client has very literal intentions or is looking for the morphing of their vaguest dreams, we listen to our clients, and expose more than they even realize they are harboring, allowing us to design spectacular events out of their imaginings and dreams.
          4.     We design and craft many types of unprecedented events; some that make history, are notable to the world, celebrate family and loved ones, are renowned only to the group, and affairs that are intensely private where only those select guests will ever know the world we created.
IV.   Production & Preparedness:
          1.     A completely bespoke event-planning experience—whether a wedding, gala, party, or professional or a corporate event. Passion, creativity and innovation result in unique events that are tailored to each client, and that tell their story in an almost cinematic way.
          2.     We believe in quality, not quantity, and spend quality time getting to know our clients and their dreams, in order to create something unique and spectacular just for them. Often this means we construct - in places where nothing exists for an event, structures need to be erected, dream worlds need to be created...
          3.     Celebration Escapes is expert at producing notable events around the globe. We have the ability to gain access to places others can't and to expose & showcase lesser known, hidden gems in locations dotted throughout the world. And Then, we tailor each destination to perfectly bring forth the dreams of the client.
           4.     We proudly produce Multiple-day destination events that each have their own distinct style and personality. Whether it is a theme that s carried over several days or each day showcases another wonder of the destination and the client's dreams. We thrive on creating timeless guest experiences; affairs guaranteed to be remembered for a lifetime.
          5.     We love mixing grand statements endemic to each venue with meaningful details exclusive to each client, threaded with elements that ignite the senses, unveiling the deeper passions, idyllic visions, and closely guarded dreams from our client's hearts.
Celebration Escapes' Signature Aesthetics:
Elegant, Thoughtful & Innovative
          1.     Our signature is to transform our clients' dreams into spectacular Memories
          2.     Celebration Escapes believes every celebration should tell a great story and reflect our client's personality. Our main objective for any event is to deliver that story to the world, and make their dreams come to life.
          3.     Creating refined, timeless designs while infusing personal touches that are unique to our clients. Our job is to add distinctive details that represent the client, unique with matchless intricacies that distinguish their event from any other.
          4.     We approach every event as a three-dimensional art piece customized to each client's dreams. we never want to overproduce or compete with the beauty of the space. Whether the grandest of events or one of understated beauty, all of our affairs are influenced by the work of local artisans and the culture and palette of the destination.
          5.     Refinement and an almost implausible attention to detail - We believe the greatest events are ones that are able to capture all the senses (fragrance, taste, vision, sound, & touch) allowing guests to completely immerse in the event and the client's dream.
          6.     Our flexibility, functionality and attention to detail allow us to explore the impossible and create the possible. There is no limit to our realm of creativity.
          7.     The magic we bring to each event is in the mix; between the untraditional beauty of our locations and the nonconformity of special clients who let us do what we do best."
 Our Event Process:
We take a completely original approach to producing weddings, corporate functions and other social affairs that reflect each client's unique individuality and their dreams for the occasions.
The goal is always transforming their dreams into unforgettable memories.
The Creative Planning Session is the beginning of a collaborative effort which ends with a magnificent event, unique by design, expertly crafted details; orchestration and production, and the presentation; a true celebration of our Client's Dreams.
I.     Creative Planning &  Client Collaboration
          1.     In this stage, clients work directly with Celebration Escapes' Owners and highly specialized experts.
          2.     Fundamentals and expectations of the event are uncovered, released to allow the framework of creative ideas to form. Desired details of the event are identified.
          3.     Destinations are considered, any place that is outside of your home town or where you live now. There is virtually no destination nor location that is off limits, or impossible. (whether to go to or create)
          4.     Dreams are probed, personalities defined, individual style is exposed, dreams are liberated – set free to roam and shine onto a pallet of inspiration and creativity.
          5.     This is a collaborative process between the clients and Celebration Escapes, one that is untamed and encouraged to allow imagination, passions, and raw dreams to come to light. There are no decisions made here, only enlightenment, exposure and possibilities.
          6.     This is the basis upon which every successful event will rise, take shape, and morph into the most unique of celebrations crafted from the client's innermost dreams.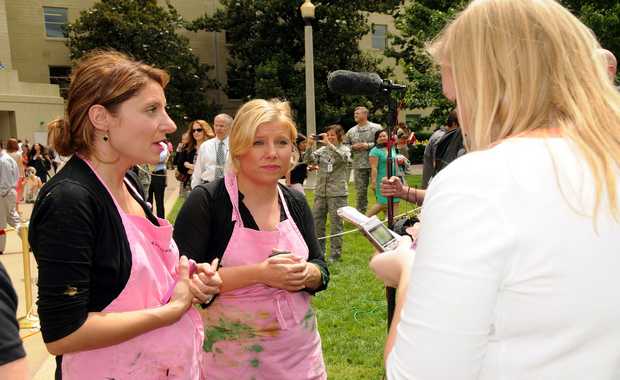 III.   Orchestration & Team Collaboration:
          1.     We have developed, over the last 20 years, deep relationships with the top 5 event facilitators in countries around the world, who literally can deliver anything we can conceive for our weddings, events, and celebrations.
          2.     We know the best venues, their rich traditions and we have built phenomenal relationships with our local suppliers and vendors, an invaluable asset when creating events that embrace these destination surroundings.
          3.     Partnering, collaborating, and curating with the top vendors, suppliers, and authentic local artisans, and cultivating them as part of our team throughout the world, presents the prolific edge we have for producing the most unique and cultivated event celebrations.
          4.     Enhancing the natural beauty of a venue or location but never taking away from what it naturally represents is all part of what delivers spectacular events drawn from the dreams of our clients.
          5.     Complex and multi-day destination experiences and events is a natural part of our event creation process. Taking the clients on their dream journey and bringing their guests along with them; from the first impression at a welcome party, through the authentic experiences, the main events, and ending with the farewell brunch is normal for us but intoxicating and spectacular for our clients and their guests.
          6.     Even for the most understated events, there is no denying the magnificent locations and intricate touches included in the event, that ignite all of the attendees' senses. Whether it be understated or the grandest of affairs, every guest will depart with memories of the most unique and creative event they have ever experienced and one they will never forget.
V.    Presentation of the Event:
          1.     The key word for the presentation is "Flow". Everything in the wedding, gala, and event, must have a natural flow, in order to deliver "Spectacular"! Nothing should feel over produced, scheduled (hurried or delayed), or contrived. The flow is seamless, everything glides, guests feel relaxed, enthralled, and at leisure to enjoy every second of what is taking place around them.
          2.     Even though every last detail is choreographed (with planned intervention and redirection if necessary) and being orchestrated discreetly all around them, the clients and their guests never know. Everything is scheduled but the guests don't know it – they don't feel it; the event is smooth, effortless, and flows with a natural current designed from dreams.
          3.     By the time we arrive at the presentation stage, everything is already prepared, orchestrated, practiced, and in perfect position for the unveiling, the first and following guests, the grand entrances, and all that has been arranged for the affair…we have begun the dream of a lifetime…we watch as it all flows to natural conclusions and into avenues which take everyone to the next phase of the dream. We're watching but we are all at the ready to intervene and redirect the flow easily and unknowingly should the need arise. Absolute preparedness for any circumstance.
          4.     From well before the event begins, to after the last guest has departed for their accommodations, our team is ever vigilant, and at the ready to assist and orchestrate the balance and flow of the event – and to prepare for the next course – the experiences that follow – through to the end of the event and the final farewells.
Innovative Destination & Location Ideas To Inspire You To Dream
We specialize in designing weddings and events at Unique Destinations and locations throughout the six continents. Anything is possible – If you can dream it, we can deliver it.
To get you inspired and dreaming about your next Milestone, Event, Gala or any Social Affair, click the link to see a sampling of some of our most celebrated events.
Some of our destinations and locations are UNESCO Sites, Natural Landscapes, Off-the-radar & privately owned. Others are  Celebrity Hosted, Unique & Unusual Places of Distinction. There are locations which are Historic & Iconic, Full of Ancient Ruins, and some are Remotely Private. Themed Destinations, Inspired by History and its people with  Authentic Art & Architecture. The siren's call is often manifested sailing on the Waters, or on distinctive Islands (inhabited, uninhabited, public & private but always perfected).
Go on - Find your Dream Inspiration!
Take A Look At Ways To Choose Travel Destinations
Schedule a Complimentary Consultation Now!
Give Us A Call: 678-500-9548