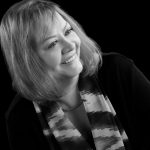 We're Excited To Assist You With Your Upcoming Travel Planning!
Whether you are planning a Milestone Celebration or a Dream Journey everything begins with a Creative Planning Session. This is a Complimentary Session. We don't believe you should pay for telling us your Dreams.  This session is a time for you to tell us more about yourself, your company, your group or your event. It is a staging point where our Travel Consultants will give you advice, options for your trip, recommendations, and help you establish a realistic budget. It's a place where dreams are uncovered and plans are made for you to Realize Your Travel Dreams.
Let's get started! Fill out this form below to begin the process and schedule your Creative Planning Session. One of our Expert Travel Consultants will get back to you shortly to confirm a date and time for your complimentary session.
Schedule A Creative Planning Session
What Happens Next:
This process is a collaborative effort between yourself (company, group, entity) and Celebration Escapes. Together we will move ahead with crafting the perfect journey or event for your celebration. We are committed to each other; and with your initial effort, ideas, information about your desires,  and decision making, Celebration Escapes will design, craft, orchestrate and deliver the journey of your dreams.
Once we have agreed on your what, when, where,  details you are passionate about, and a realistic initial budget, your Travel Consultant will begin the process of crafting your itinerary and working with the suppliers to obtain availability for the itinerary inclusions, the trip dates, and to receive actual pricing quotes. 
When we have received the confirmation on your dates and a price quote for the itinerary, we will work together to fine-tune the itinerary, make adjustments to inclusions and trip dates (if necessary). Typically, there is another round of Celebration Escapes working with the suppliers to make adjustments to the itinerary on their end, and receive the final quotes. Then you and your Travel Consultant  are ready to review and confirm your trip plans together. 
Once you are thrilled with your Itinerary we book the journey and Celebration Escapes and our Partners go to work to insure everything about your trip is magical, and perfectly orchestrated to transform your Dreams Into Spectacular Memories.