Business To Business Culinary & Wine Program
A Series Travel Program Designed To Increase Customer & Membership Bases While Adding A Revenue Stream 
Business to Business Travel Series Program
We designed our "Series Travel Program" for Entrepreneurs, Businesses, Retail Store Owners, Associations, Organizations, Charities and other professional entities who are looking for proven ways to increase their customer and membership base and their loyalty. 
We added an element which helps you generate a whole new revenue stream that can be quite substantial. The results are overwhelming and there is an added benefit of  increasing your client, membership & supporter bases along with better relationships and found money.
Option # 3: The Culinary & Wine Program
Our Culinary & Wine Program for Entrepreneurs, Small Businesses, Associations, Organizations, Clubs, Charities & Not-For-Profits, is designed to enhance your Entities Exclusively.
There is no investment required for you to create a Series Travel Program.
There are no contracts required and we aren't after your database of customers and members.
This program helps generate more loyalty and enhance relationships from your customers and members. 
You have a unique and interactive marketing program.
Your guests experience personal relationship with your company, as well as a fabulous journey.
New people are added to your customer, member & supporter bases.
As an added bonus, the program adds a new revenue stream to your entity.
This Culinary & Program lets you select from many destinations and itineraries, all with All  travel dates and multi-directional travel schedules.
You receive group discounted rates, as well as waived single supplements, and combined promotional power to add other promotions on top of your group discounted rates.
Only one group travels on each Itinerary so your group gets all the perks.
The Accommodation range has every type of property available and is designed to allow relationships to form and bonds to develop while traveling to areas everyone is passionate about.
Special events, galas, themed balls and other events are all possible on these journeys.
You have a captive audience. Presentations about your entity can be held to inform, inspire and commit guests to your entity and it's work.

Special itineraries can be designed to include Celebrity hosted affairs, all types of interactive experiences with artisans and craftsmen. 

Winery, Vineyard, Wine Cave, Champagne makers, Craft Beer makers, Whisky, Rum, Vodka, & Tequila distilleries are just a  few for the Beverages to explore and experience tastings, tours, and special experiences with owners & celebrities. 

Local and infamous chefs, Cooking Schools, All types of Restaurants, Cafes, Produce Markets, Specialty Shops (Tea, Chocolate, Cheese, Sausages, fish Markets, Coffee, Spices, Cooking Tools...) Gourmet Cooking shops and unique farms like snail farms. Just a small list of culinary and wine opportunities throughout the world.  

Culinary & Wine Festivals throughout the world offer a unique stage for tastings, celebrity events, cook-offs and interactive  experiences.

The inspired itineraries we create for our group are limitless and no matter how many times you go, there is always a different itinerary to experience in hundreds of destinations.  
Ready to Learn More & Get Your Campaign Started?
Call us today to speak to a consultant or to  schedule your free Creative Planning Session. 678-500-9548
Celebration Escapes works with Businesses to create more engaged and loyal customers. Our Business to Business Program increases your customer base and your brand awareness. At the same time, this proven program helps business owners create a whole new revenue stream.
Celebration Escapes works with Organizations and Associations to create more engaged and loyal members. Our Business to Business Program with Organizations & Associations  increases your member base and your brand awareness. We help Associations create more engaged and loyal members.
Celebration Escapes works with charities & Not-for-Profits to create more engaged and loyal supporters. Our travel Series Program inspires creative & unique interactive fundraising. It delivers more loyal supporters that really get to know you and your beneficiaries.
Unlike most other marketing efforts, our program is an interactive campaign.
It's exciting for your clients and members and for your entity. 

Sponsoring a "Series Travel Program" actually produces a whole new revenue stream that gives you money while you are building customer and member loyalty. 
Our Clients tell us all the time how exciting it is to experience these interactive journeys, designed around their passions. To have a growing membership & a check waiting for them when they get home.
Our Series Travel Program is all about customer and membership loyalty. 
Our B2B program delivers energetic and engaged customers and members. 
At the same time, our program increases your customer and membership base.
You will have a very loyal group of customers & members willing to help you bring new clients and members into your organization.
The excitement continues...This program also adds a whole new revenue to your bottom line.
Traveling with people of like-minded passions enhances relationships and brand loyalty. 
It helps turn customers into friends who will spend more and bring new customers to your business. 

It helps turn members into friends who will really spread the word and bring new members into the organization.

It helps turn supporters into friends - friends who will bring new supporters to your organization, charity and fundraising campaigns.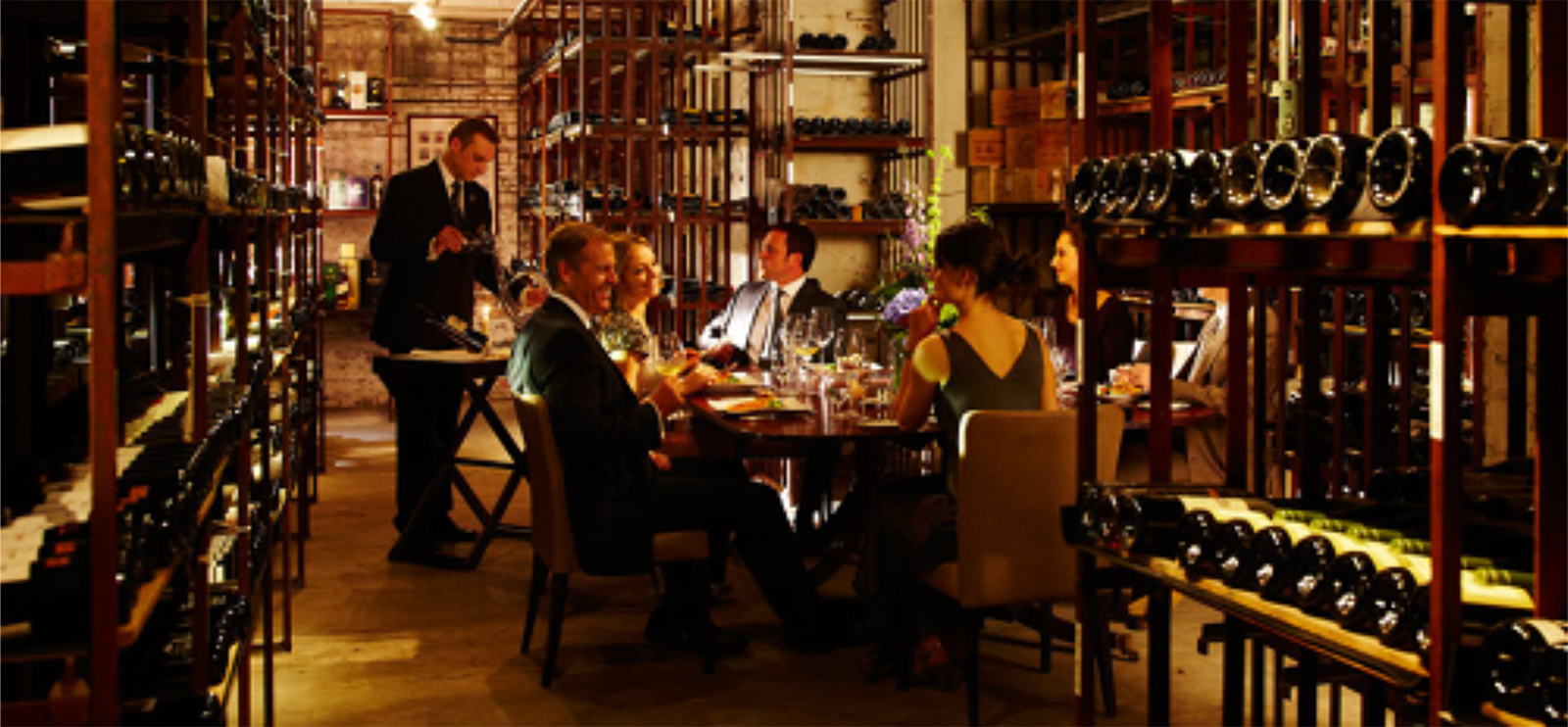 A Unique Opportunity To Build & Retain Customer And Membership Allegiance.
Travel The World With Your Customers For FREE

Develop A Community & Create Relationships with Lasting Bonds

Attract & Expand Your Customer or Membership Base

Enjoy Greater Repeat Sales

Expand Your Brand Awareness

Generate A New Revenue Stream
Three Exciting & Interactive Travel Programs To Choose From. Most Of Our Clients Try Them All After Experiencing The Success Of Their First Campaign.
Our wine store has been using Celebration Escapes B2B River Cruise Travel Program for several years now. When they opened up the Culinary & Wine Program we were already primed to take advantage of this new avenue for our customer trips. We did - and they love them! Now we are hosting more trips each year and our business keeps growing  and our customers can't stop talking about these trips.
~ Jackson & Emily
We have a restaurant that was pretty successful but we wanted to really get to know our customers and find ways to create more interesting relationships - to build loyalty and keep the business fresh. So, when we heard about the Celebration Escapes B2B Travel Programs we were intrigued. We decided why not try hosting a Culinary & Wine trip. Our customers were really excited about traveling with us and tasting our way through some great destinations.  The trip was a wonderful success! We really bonded with customers, immersed ourselves in food and wine and explored some destinations that every one loved. We are experiencing many new customers coming in and many of our original patronage are coming in more frequently. This program has really helped us reach some goals and solidify our brand.
~ Chef Charles & Kristen
Our Foodie Club was getting tired of the same old offerings and events - things were just not that exciting anymore. We heard about the Celebration Escapes Culinary & Wine B2B Travel Program and decided to see if this would be something our members would be interested in. They jumped at the chance! We had a really good group size for our first trip to France and when we hosted our second one, we doubled the number of participants. Our club is thriving and there is lots to talk about in our gatherings.  
~ Scott & Lori
Ready to Learn More & Get Your Campaign Started?
Call us today to speak to a consultant or to  schedule your free Creative Planning Session. 678-500-9548