Destinations You Will Enjoy On SeaDream Yacht Club Voyages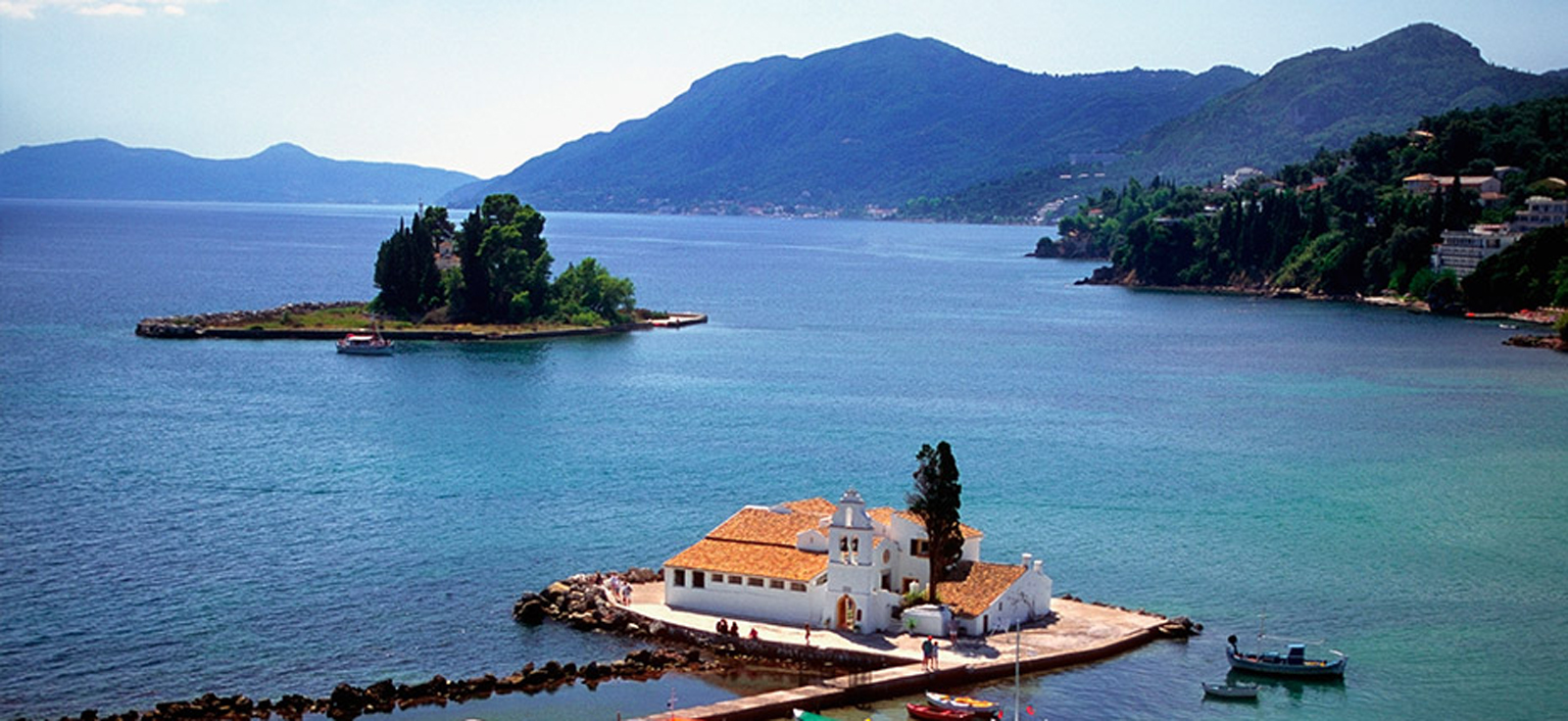 Mediterrean Destinations
Classic Destinations Intimately Exposed & Unique Sites Revealed 
While these are some of SeaDream's most popular destinations, they are far from the only voyages available to our Club Members. Instead, we strive to offer our guests a wide selection of ports to dock at. Many of our itineraries take you through Corinth Canal, Greece where you can take pictures of this breathtaking passage. Other times, your yacht might make port in the Mykonos Islands of Greece, offering an opportunity to explore its picturesque beaches.
Our Club Members often observe that it's the journey, not the destination, that defines a luxury Mediterranean cruise. This is why each voyage stops at various ports and travels through some of the most iconic waterways of the region. If you yacht through Italy for instance, you might spend a day in Portofino. You might also have an interest in the world-renowned art of Capri and enjoy setting down anchor at that port.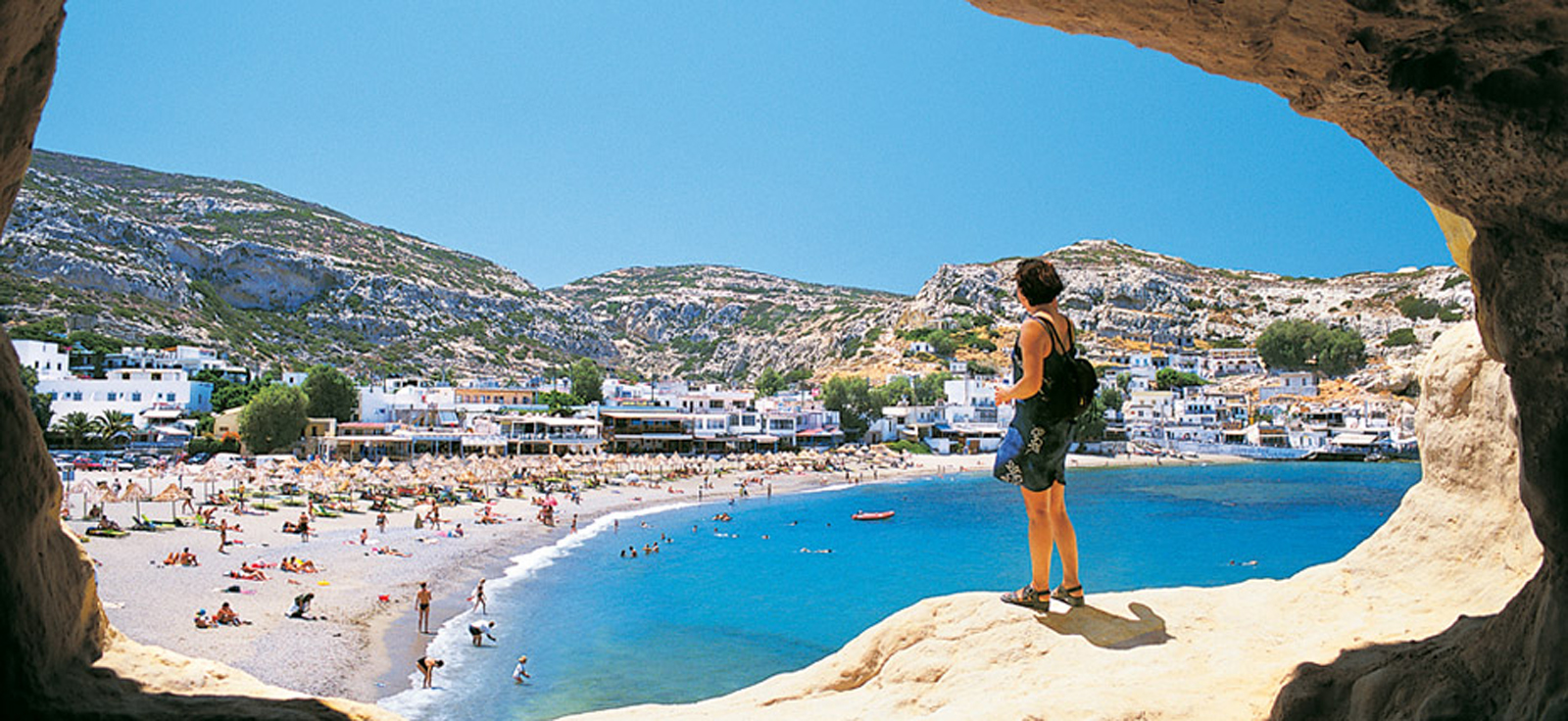 A Voyage To Remember - Where Dreams Become Memories
Every aspect of your voyage is carefully planned and with many great amenities, you will find there is never a dull moment. Striving to provide a casually elegant yachting experience, we allow our guests to decide whether they prefer a more personalized getaway or a social yachting experience. With a plethora of inclusive options to choose from and a selection of suites that provides for even our most selective guest, we ensure your comfort comes first.
As you yacht through the open waters, you have access to the only Thai-certified spa at sea, allowing for the best in comfort and relaxation. You might also enjoy some fresh air thanks to our open deck plan where you can spend time under the sun. When night rolls around, you can take advantage of an open bar, including our Top of the Yacht Bar. Regardless of what you choose, you can always end the day in comfort sleeping under the stars in one of our Signature Balinese Dream Beds.
Of course, one of the deciding factors for many of our Club Members is the cuisine that is served on our yachts. Our chefs deliver a gastronomical 5-star dining experience, with each meal prepared a la minute for the best quality and flavor. Need a vegetarian or vegan meal? We are ready to accommodate whatever culinary preferences you might have. Beyond this selection of Dream Cuisine, you might also want to book one of our Wine Voyages to sample exciting beverages from around the world. This is a popular option among many Club Members.
Venice, Italy
Located in Northeastern Italy, Venice is one of the most well-traveled destinations in all of Italy. It is known for its romantic gondola rides, Venetian Gothic architecture, art, and delectable cuisine. Of course, even those who have traveled there before are likely to notice a different experience when they go as a guest aboard a SeaDream Yacht.
Offering a variety of voyages to choose from, Venice is featured as both a starting point and final destination for many itineraries. You might start and end your journey from this port, exploring some of the local attractions while there. Or, you might find that it is just the beginning as you yacht to other great destinations, such as Athens, Greece.
Dubrovnik, Croatia
Another staple destination for luxury Mediterranean cruises, Dubrovnik, Croatia has a rich cultural heritage that brings visitors from around the world. In fact, George Bernard Shaw is quoted saying "If you want to see heaven on earth, come to Dubrovnik."
SeaDream Club Members often enjoy exploring Dubrovnik more closely by participating in some of our signature Land Adventures. With a plethora of these Adventures to choose from, you'll find that our yachts often stay overnight to allow plenty of time to enjoy the amenities. If you prefer to explore at your own pace, you will find there is no shortage of activities here.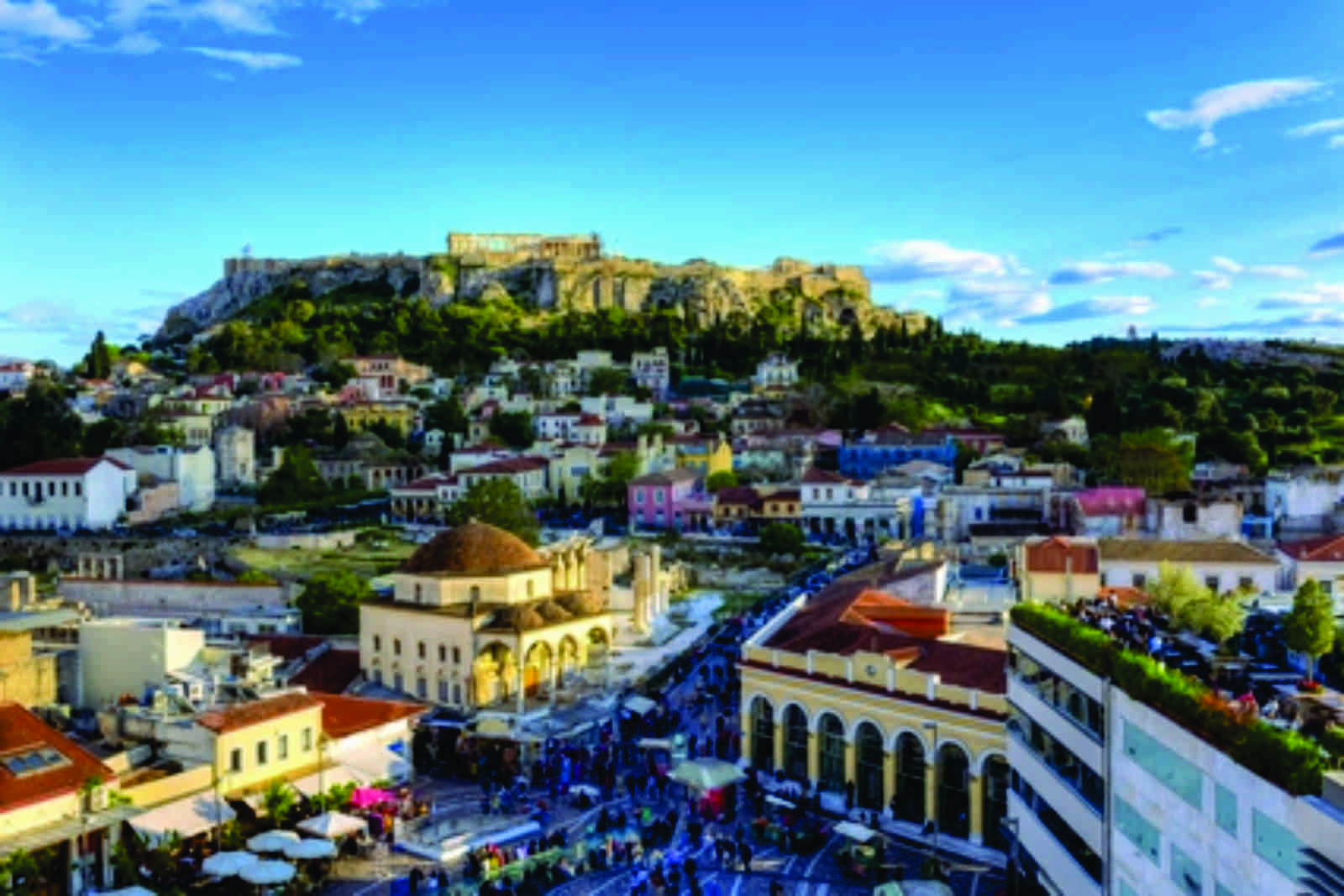 Athens, Greece
Another destination well-known for its historical significance, Athens is the capital and largest city of Greece. In ancient times, it was known as a bastion of culture and art, which has made it a popular tourist destination today. From the ancient architecture to the modern art, this city is one that everyone should experience at least once.
When you choose SeaDream for your luxury Mediterranean cruise, you will arrive or depart from the Port of Piraeus, which is home to some of the most well-known attractions in the city. This includes: the four Bronze Statues, The Veakeio Theater, and several museums, such as the Archaeological Museum of Piraeus. When you look to view voyages, you will find Athens is one of our most popular destinations.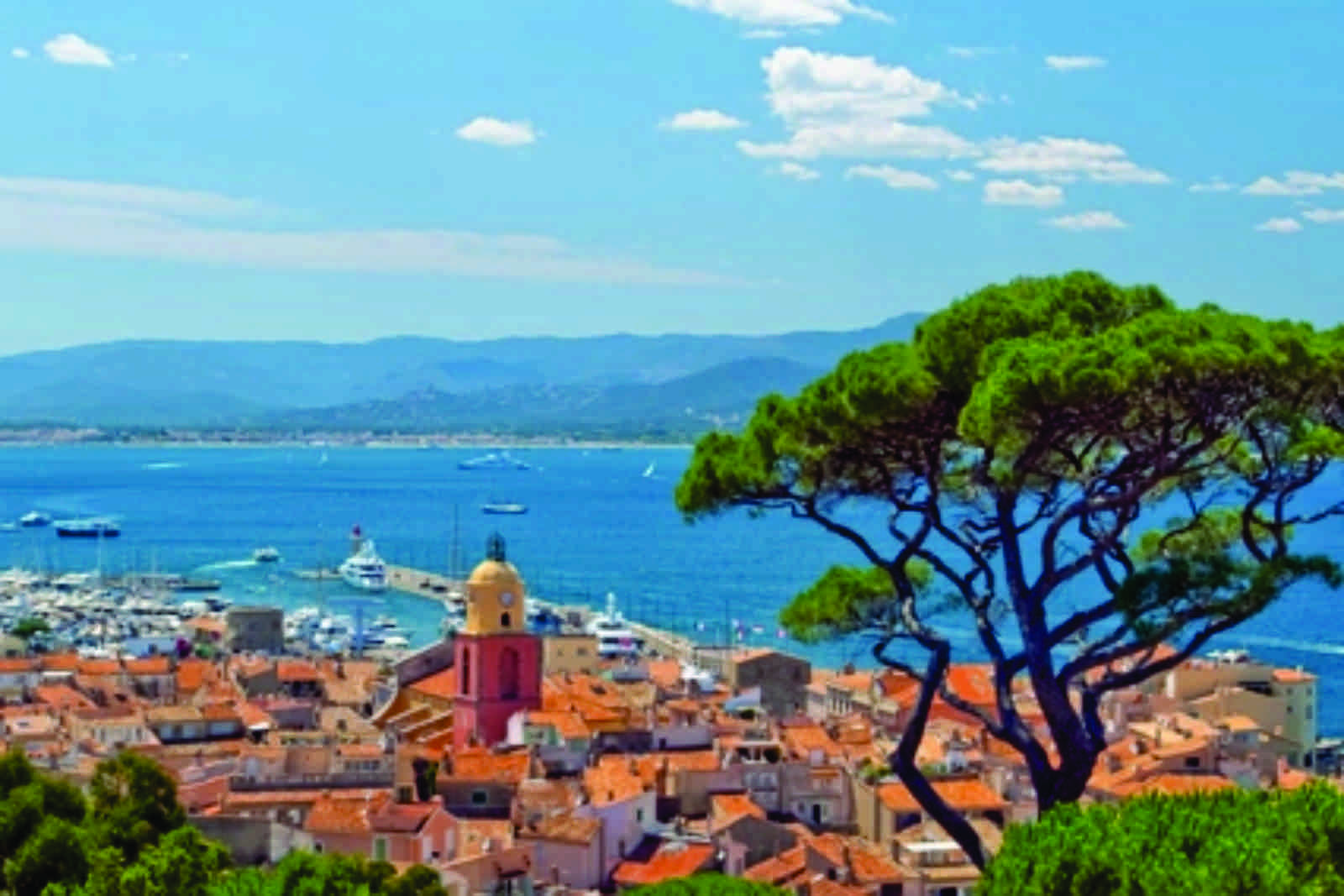 Saint-Tropez, France
Another popular stop along your SeaDream voyage, Saint-Tropez is located in Southeastern France. It is known within the art community for its significant contributions to modern art and offers great respite for those who want some time on land. With picturesque beaches, many take the time to lay out and tan while others like to partake in sailing, windsurfing, or utilize motorized water vehicles.
Monte Carlo, Monaco
Best known for its Casino, Monte Carlo is one of the first destinations that come to mind when thinking of Monaco. Host to a variety of global events, this grand destination includes a leading tourist resort, the Napoleon Museum, and the Prince's Palace, among other historically significant sights.
You will find that many SeaDream voyages take you through Monte Carlo. Whether it's the final destination or an overnight stop, we look to highlight the best that this picturesque city has to offer. When you arrive, be prepared to enjoy one of our Land Adventures or just spend your time appreciating the local attractions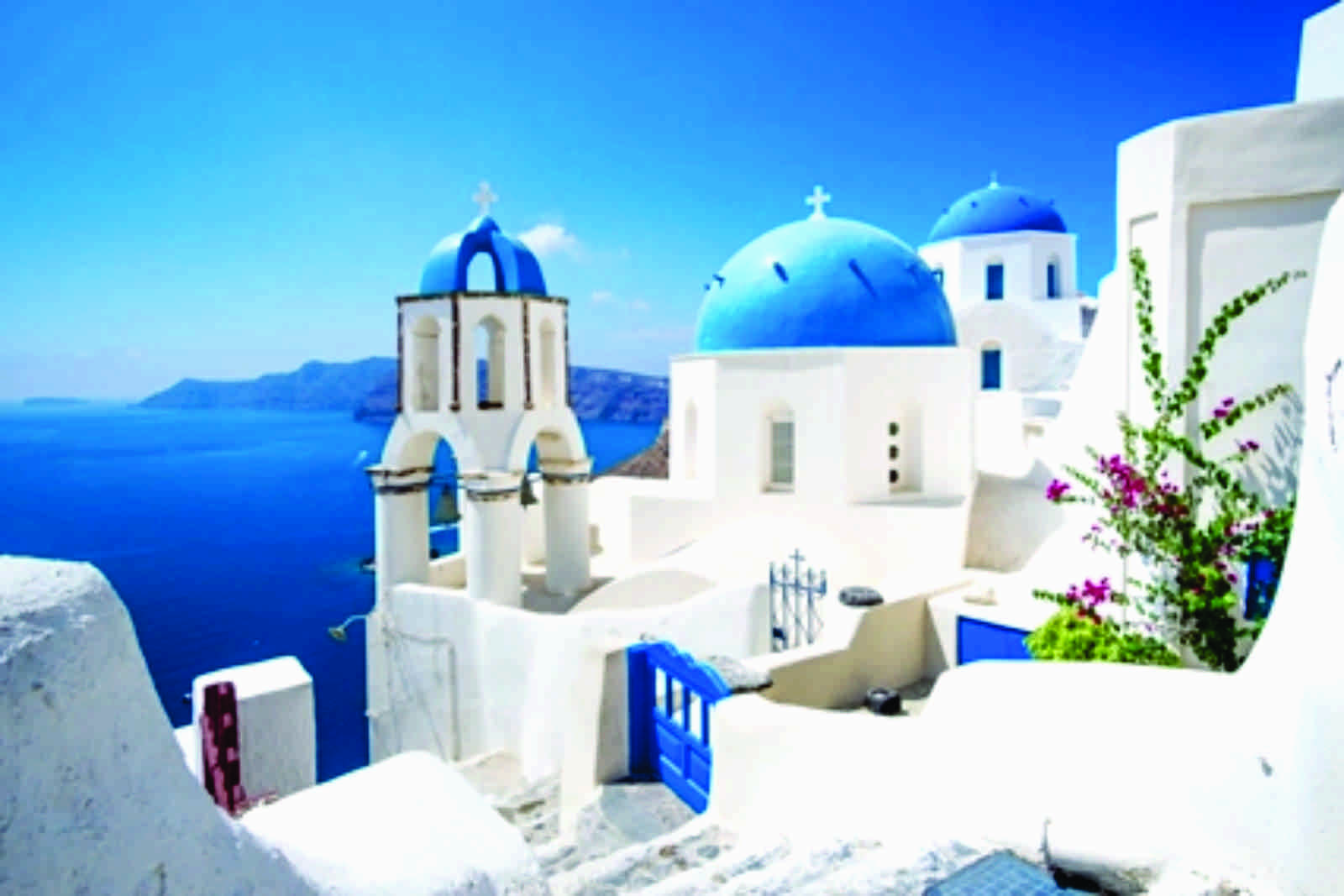 Santorini, Greece
A picturesque island southeast of Greece, Santorini is a well-frequented stop while aboard SeaDream yachts. Recognized for its archaeological significance, Club Members can enjoy exploring the island and partake in some of the world-famous cuisine. At day's end, you can be back on-board the yacht to relax under the stars.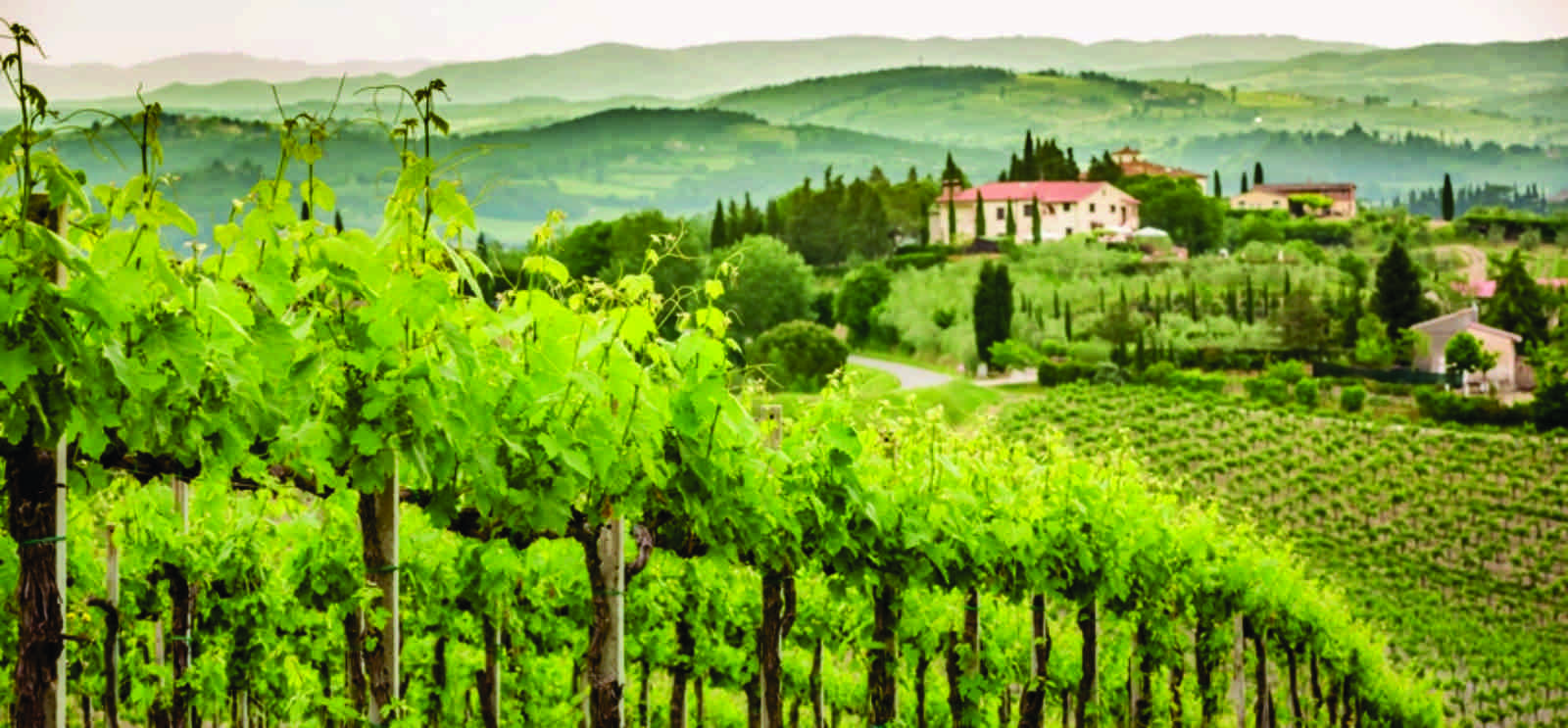 Mediterranean Wine Journeys
In addition to our standard yachting itineraries, SeaDream's unique Wine Voyage programs allow Club Members to enjoy additional signature adventures on a luxury Mediterranean wine cruise. A staple for many Mediterranean travelers, these wine voyages provide an opportunity for guests to try a great variety of different wines from around the world. Beyond these onboard features, our guests can enjoy Yachting Land Adventures to world-famous wineries, including: Chateau de Cremat, The Corsican Vineyard of Clos Canarelli, Bartulovic, and many more.
On our wine tasting cruises, SeaDream also offers a variety of other Yachting Land Adventures for you to experience. These fulfilling activities allow you to explore local points of interest when you make port. While the wine and champagne excursions are always popular, many Club Members with a taste for adventure want something more. In those instances, you might consider sailing or snorkeling, a walk through the local nature, or a luxury ride to visit historically significant sights. Whatever your speed, you will find something that piques your interest when you book now.
The Destinations By Country
Bosnia And Herzegovina - Neum
Croatia - Dubrovnik, Hvar, Korcula, Mljet National Park, Opatija, Rab, Rovinj, Split, Trogir, Vis Island,Zadar
France - Antibes, Bonifacio, Corsica, Bordeaux, Calvi, Corsica, Cannes, Cassis, Collioure (Port Vendres), Collioure (Port Vendres), Nice, Porquerolles, Porto Vecchio, Corsica, Saint-Jean-de-Luz, Saint-Tropez, Sanary-sur-Mer, Villefranche-sur-Mer
Greece - Agia Anna (Naxos), Athens (Piraeus), Corfu, Corinth Canal (Transit), Elafonisos Island, Fiskardo, Kefalonia, Hydra, Ikaria, Itea (Delphi)
Greece- Milos, Monemvasia, Mykonos, Parga,   Patmos, Santorini, Sifnos Island, Skiathos, Skopelos Island
Italy - Alghero, Sardinia, Amalfi, Capri, Civitavecchia (Rome), Gallipoli, Lipari, Sicily, Livorno (Florence), Polto Quatu (Porto Cervo) Sardinia, Ponza, Porto Cervo Marina, Sardinia, Porto Ercole, Porto Santo Stefano, Portoferraio, Elba, Portofino, Portovenere (Cinque Terre), Positano, Rapallo, San Remo, Santa Maria di Leuca, Sorrento (Pompeii), Stromboli, Sicily, Stromboli, Sicily - scenic navigation, Taormina (Etna) Sicily, Trapani, Sicily, Venice
Malta - Valletta, Xlendi Bay, Gozo Island
Monaco - Monte Carlo
Montenegro - Kotor
Morocco - Tangier
Portugal - Funchal, Madeira, Lisbon, Portimao, Algarve, Porto
Slovenia - Koper, Piran
Spain - A Coruna, Barcelona, Bilbao, Cadiz, Cartagena,  Denia, Formentera, Gijon (Oviedo), Asturias, Ibiza, Balearic Islands, Mahon, Menorca, Balearic Islands, Malaga, Motril for Granada, Palamos, Palma de Mallorca, Balearic Islands, Port de Pollença, Mallorca, Puerto Banus, Roses, Costa Brava, San Sebastian, Santander, Seville, St. Antoni De Portmany, Ibiza, Tarragona, Tenerife, Canary Islands, Valencia, Vigo (Bayona), Galicia
Turkey - Kusadasi (Ephesus)
United Kingdom - Gibraltar
We've cruised for many years but yachting with Celebration Escapes & SeaDream Yacht Club was a totally different experience. Everything was Luxury all the way but very casual and understated. It's great for cruising enthusiasts to have several different cruising options for sailing the world now. 
~ Edgar & Norma
We loved how Celebration Escapes planned experiences in the ports designed just for us. Our group felt like VIPs everywhere we went on this journey. We all loved every destination & the time on the yacht
~ Claudia & Darren
Thank you Celebration Escapes for making this journey a milestone memory. We wanted to sail on an extraordinary yacht to the Caribbean for a long time. It was a Dream we had for our 10 year Anniversary. Pamala delivered that Dream and really did transform it into one of our most beautiful memories.
~ Monica & Dustin
Ready to learn more?
Give Us A Call Or Schedule A Free Planning Session 678-500-9548