Destinations You Will Enjoy On SeaDream Yacht Club Voyages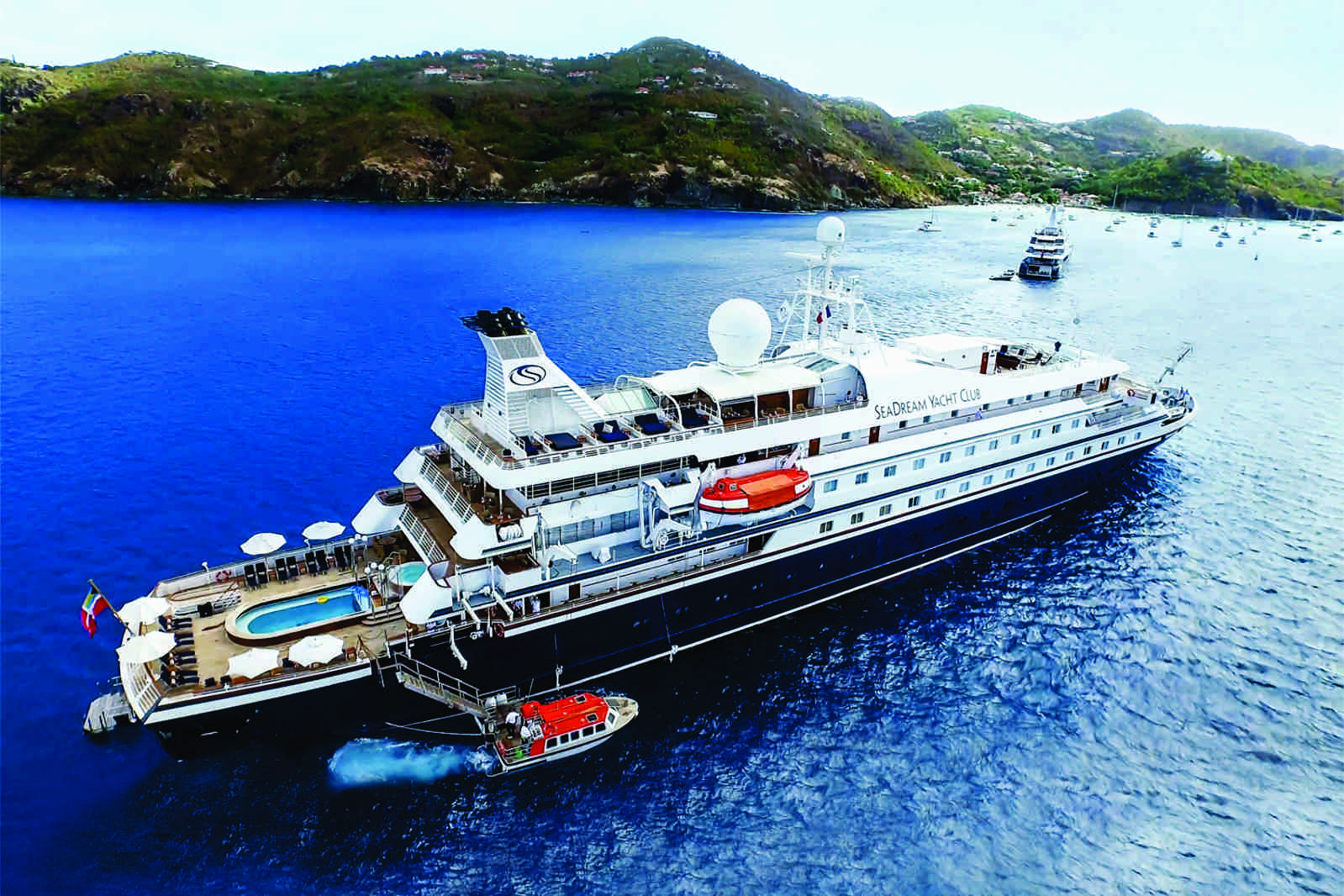 Cross The Atlantic In  Casual Luxury
A Unique Transatlantic Yachting Experience 
Those who desire a remarkably different yachting experience will find that a transatlantic cruise with SeaDream is what they need. Designed to offer an extended voyage on the open ocean, Club Members appreciate these transoceanic adventures for the much-needed time to relax on-board. With a full array of inclusive amenities at your disposal and plenty of community activities for those looking to socialize, you won't find another yacht on the sea that offers the same level of luxury.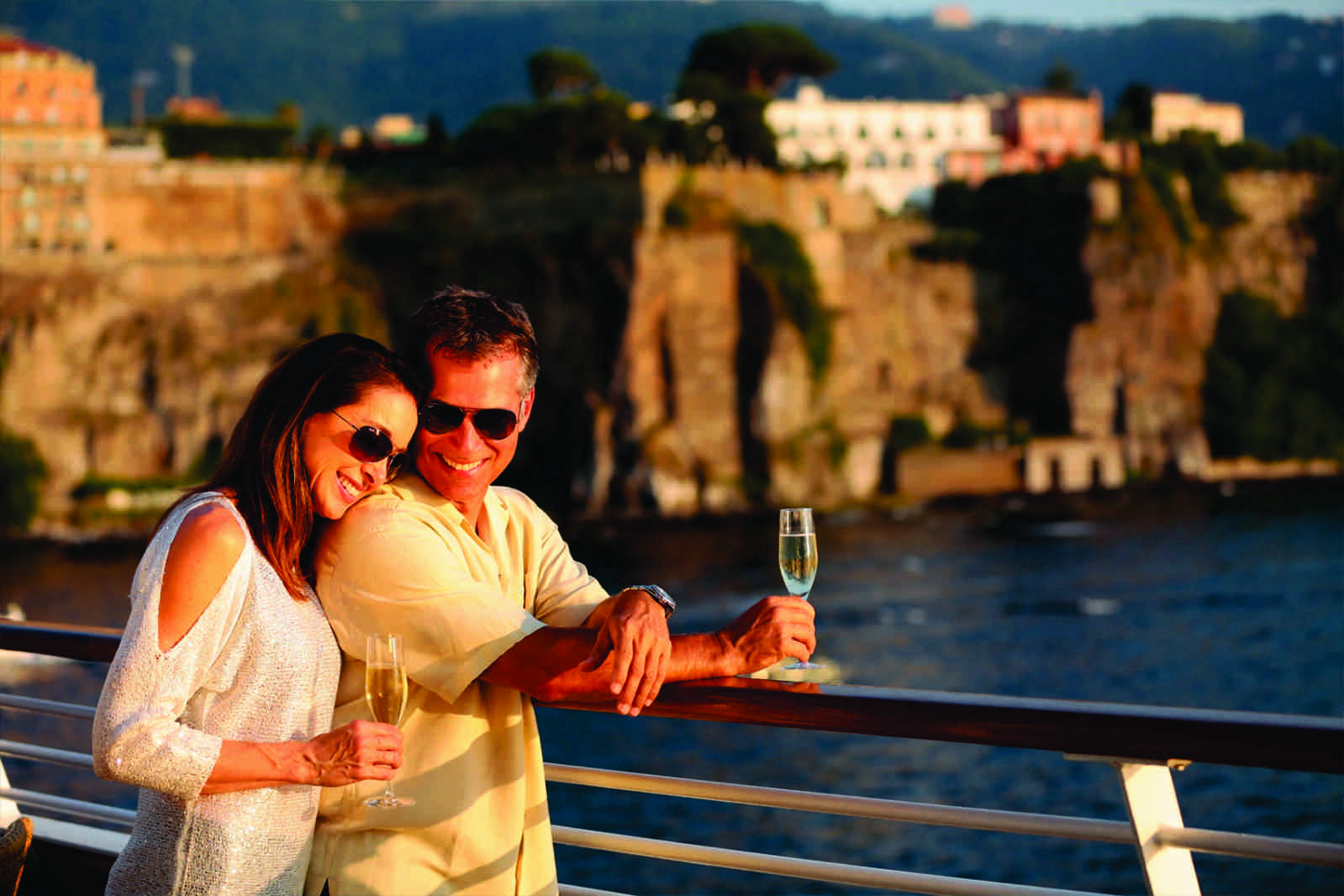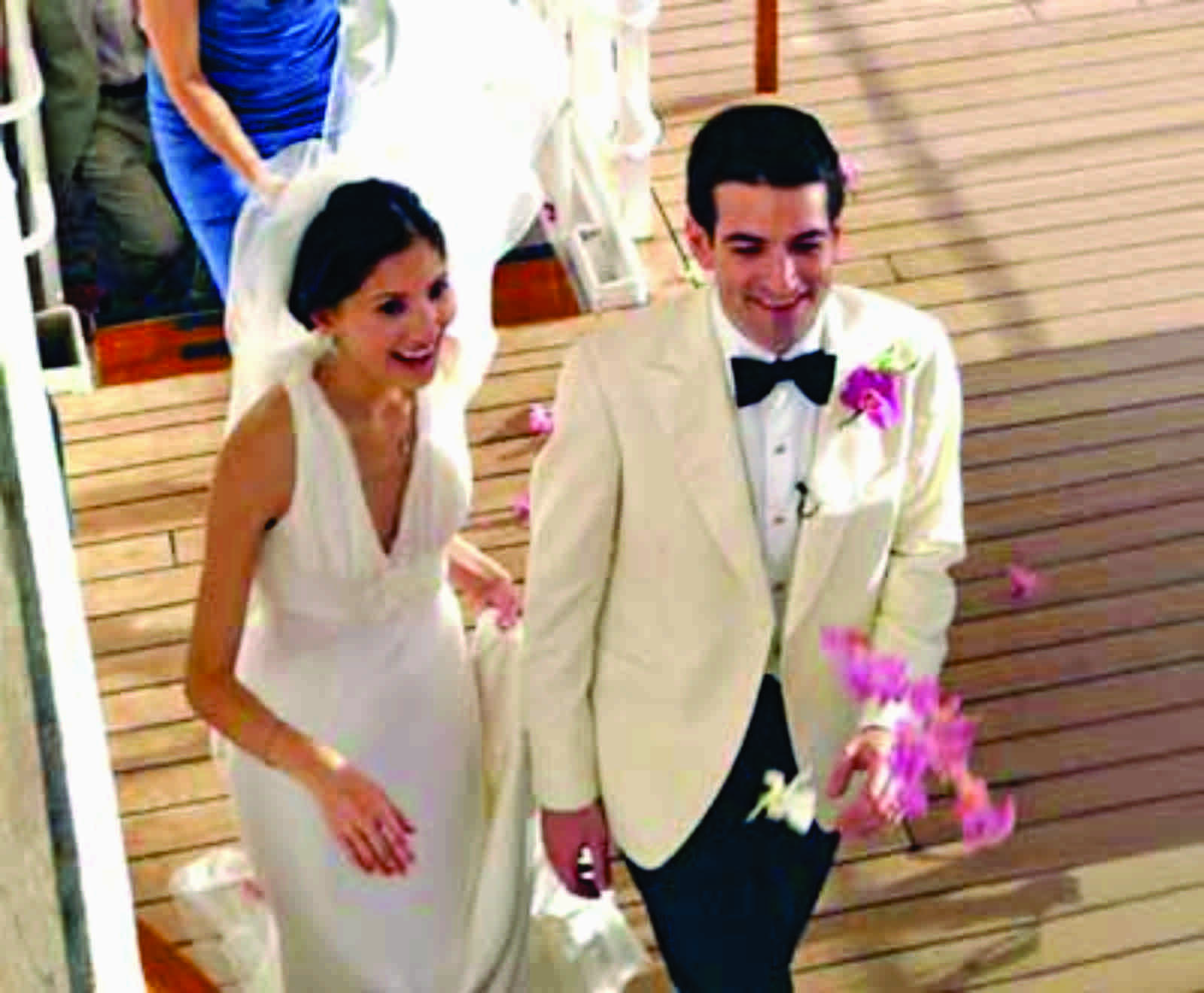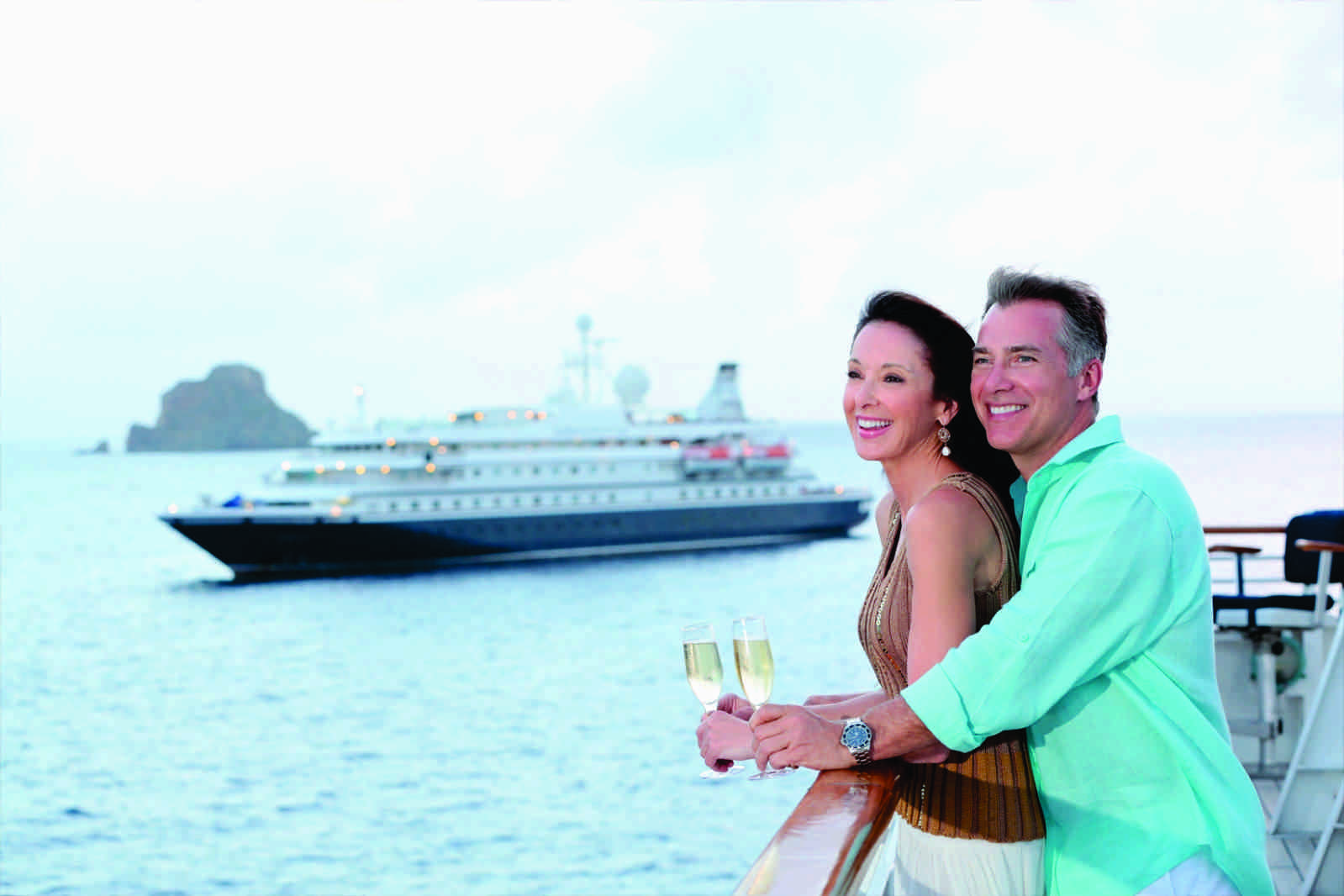 2 Weeks Of Luxury & Yachting Enjoyment Stopping In Multiple Destinations Along The Way
The perfect getaway for the modern sea-lover, a SeaDream transatlantic cruise is designed to provide guests with all the luxury amenities they could desire while sailing across the Atlantic. Itineraries are designed so that each journey averages nearly two weeks long, allowing you plenty of time to enjoy all of the many luxuries that await you on-board. Offering a plethora of inclusive options, you might even wish you had more time.
One of the first features you will enjoy is the gastronomical 5-star dining experience, with our chefs providing meals a la minute for the best quality and flavor. Ready to prepare these meals to any of your dietary needs, you'll find mealtime always offers a new way to indulge. Our on-board sommelier will even suggest pairing for your meal, allowing you to enjoy just the right wine with every dish. After you finish your meal, you might take advantage of the included bar service, with bartenders offering select premium drinks for your enjoyment.
Beyond the Dream Cuisine and accompanying spirits, you'll find there is never a shortage of activities on-board. Each stateroom includes a television and sound system, allowing you to relax in the privacy of your room to whatever pleases you. The library includes over 1,200 books, which means there is always something new to check out as you continue on that transatlantic cruise. And, since you'll be out at sea, you'll want to spend at least one night on a Balinese Dream Beds to enjoy your time beneath the stars. Of course, just because you spend most of the voyage at sea does not mean you miss out on the wonderful ports.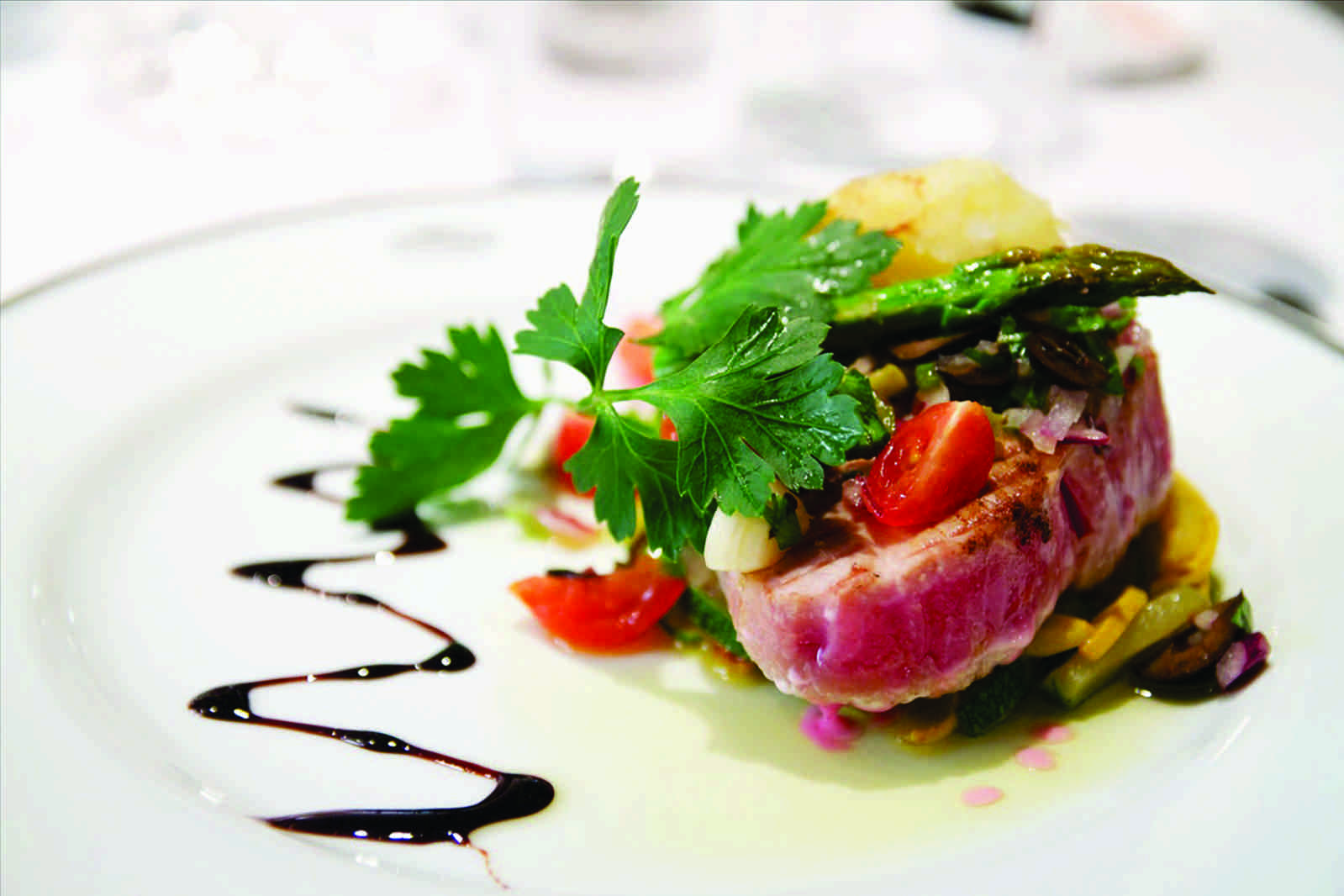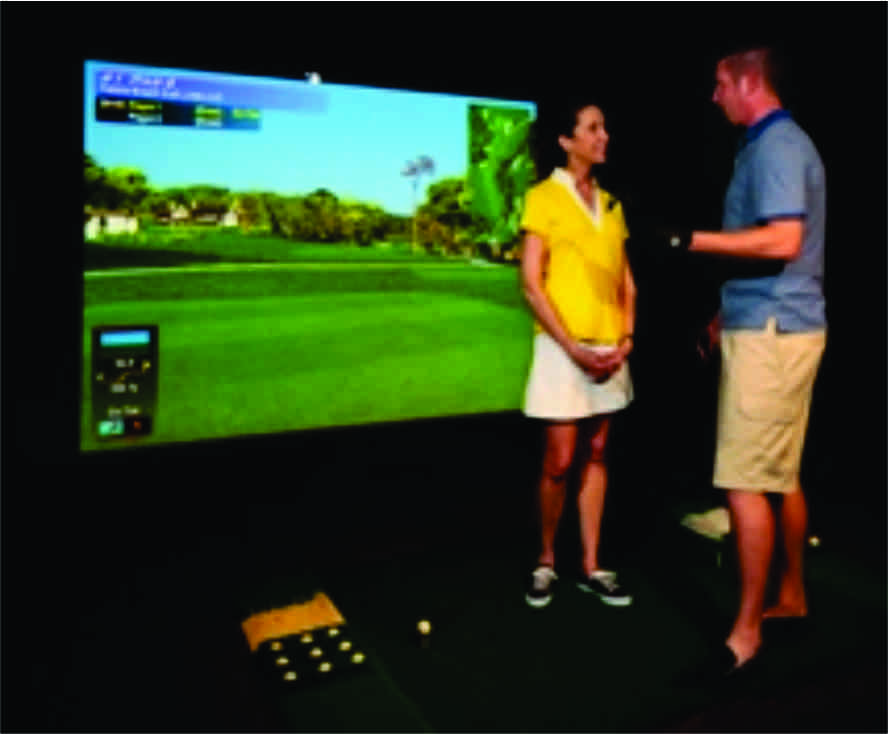 A Variety of Yachting Entertainment
Though these destinations are certainly a highlight of your voyage, most guests choose to travel on a transatlantic voyage because they are looking for fun and relaxation on the open sea. While on a SeaDream yacht cruise, you will find that there is an abundance of luxury and entertainment opportunities. The popular Golf Simulator is one such option, providing a great way to hit the green for both experienced golfers and newcomers alike. If an active lifestyle is what you are after, the on-board fitness center includes a host of workout equipment, allowing you to stay active and fit.
After a good workout, you might pay a visit to the only Thai-Certified Spa at sea, which offers a relaxing and pampered environment to keep you at ease. Next door, we even include an on-board beauty salon, which will help you look your best. At the end of the day, you can retire to your stateroom for the night in or go above-deck and enjoy a movie under the stars with the rest of your yacht-mates.
A Voyage To Remember - Sailing Across The Open Ocean 
SeaDream Club Members appreciate the yachting lifestyle, which is why we are proud to provide every guest with the individual attention he or she deserves. Whether you are interested in socializing with your fellow yacht-mates as you travel or prefer a more private voyage, our crew is ready to oblige. And, with 95 crew members on board for our 112 guests, we ensure that personal attention to make it happen.
SeaDream strives to provide a casual yet elegant yachting experience, which is why we take great pride in our award-winning crew and service. 
With a mega-yacht small enough to call on some of the most intimate and private coves, you get to experience a voyage like never before. This is why we are proud to proclaim "It's Yachting, Not Cruising." To experience this for yourself and share these memories with your loved ones, contact Celebration Escapes for a masterful Milestone Celebration or a magical Ocean Celebration Escape.
Enjoy Activities On The Open Ocean
While the Dream Cuisine, open bar, and in-suite entertainment are all reasons our Club Members return, they are just a taste of what you can experience on the open ocean. One unique experience available on these itineraries is the chance to swim in the Atlantic. Weather-permitting, the Captain may stop during the voyage to allow guests to use the Watersports Marina and enjoy a brisk swim in the Atlantic.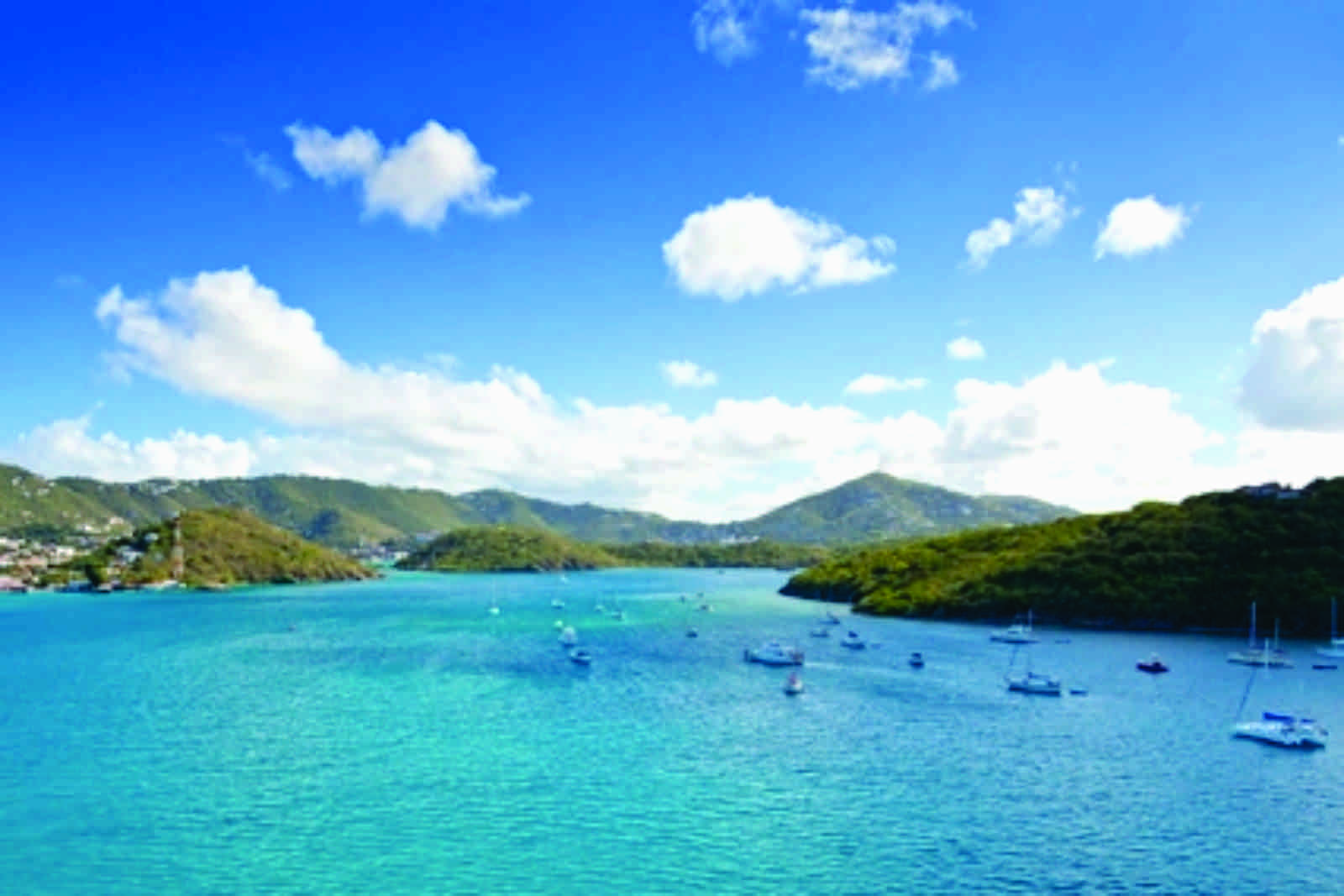 Charlotte Amalie, Saint Thomas
A historical destination and the largest city in the U.S. Virgin Islands, Charlotte Amalie, Saint Thomas is a wonderful place to visit. Whether you start or end your transatlantic cruise here, make sure to explore the picturesque beaches and check out the local shopping options. If you enjoy golf, you'll also want to check out the beautiful course that is available for play.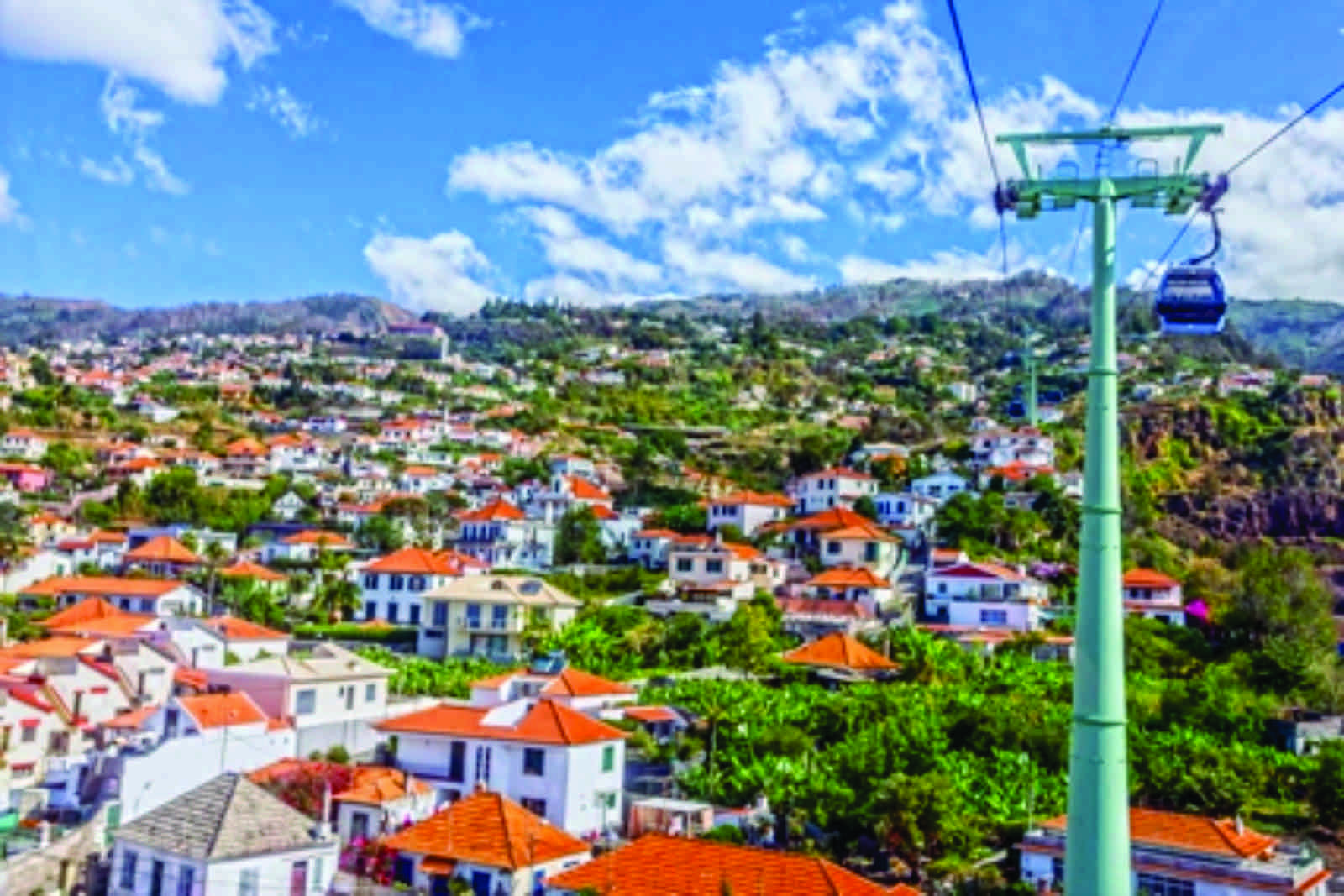 Funchal, Portugal
Seated in the Madeira Region of Portugal, Funchal offers plenty of activities for guests to enjoy. Often serving as a stop along your transatlantic cruise, many choose to enjoy a Yachting Land Adventure excursion on the local Cable Ca. You can travel through the city and enjoy visiting some of the most notable landmarks around, including: The Blandy Wine Lodge, and Our Lady of Monte Church.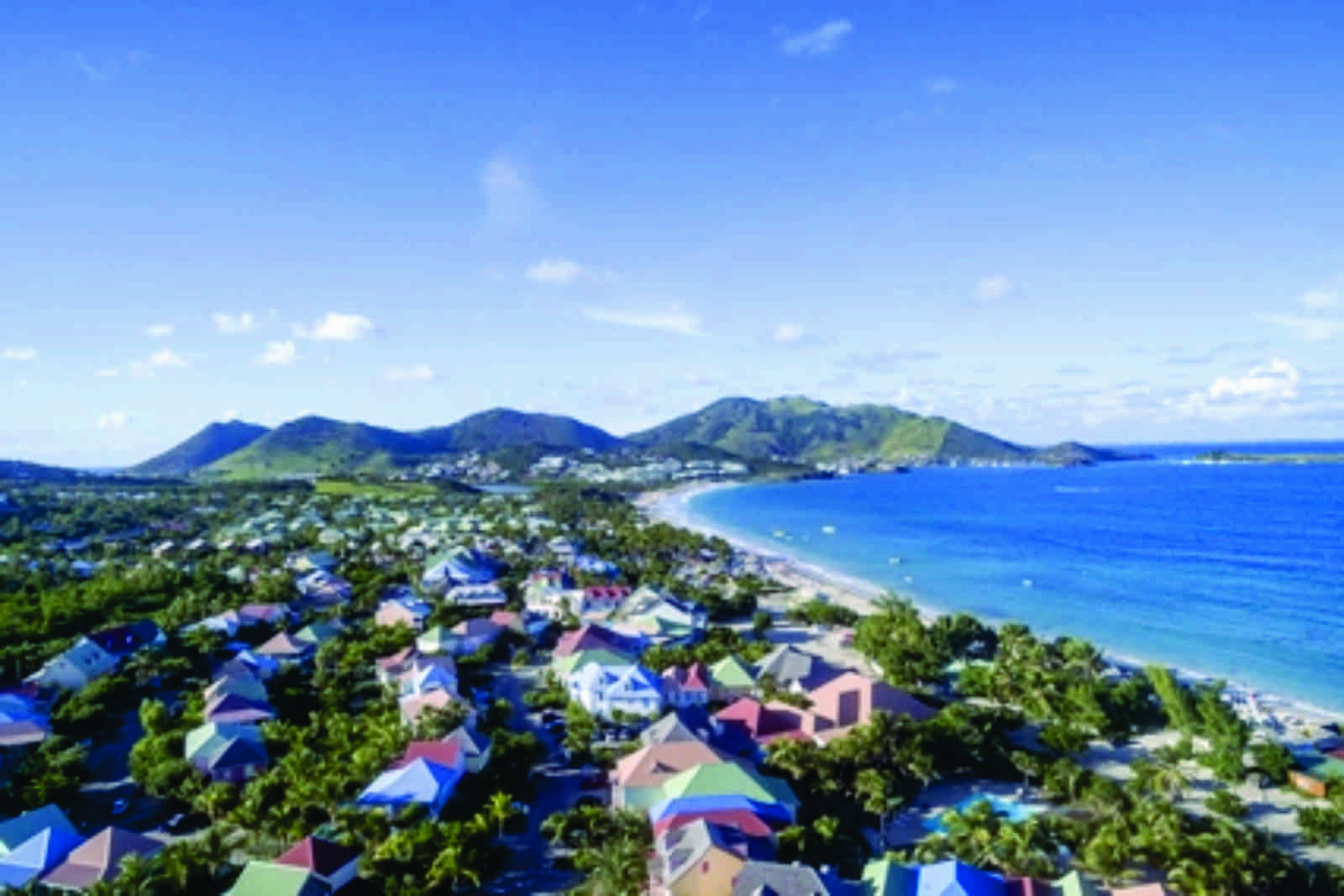 Marigot, Saint Martin
A beautiful destination with a strong French influence, Marigot, Saint Martin is a wonderful destination whether you start or end your journey in the Caribbean. It offers luxurious shopping opportunities, and beautiful small cafes to enjoy. It also offers a variety of yachting land adventures, including an exciting zip line tour.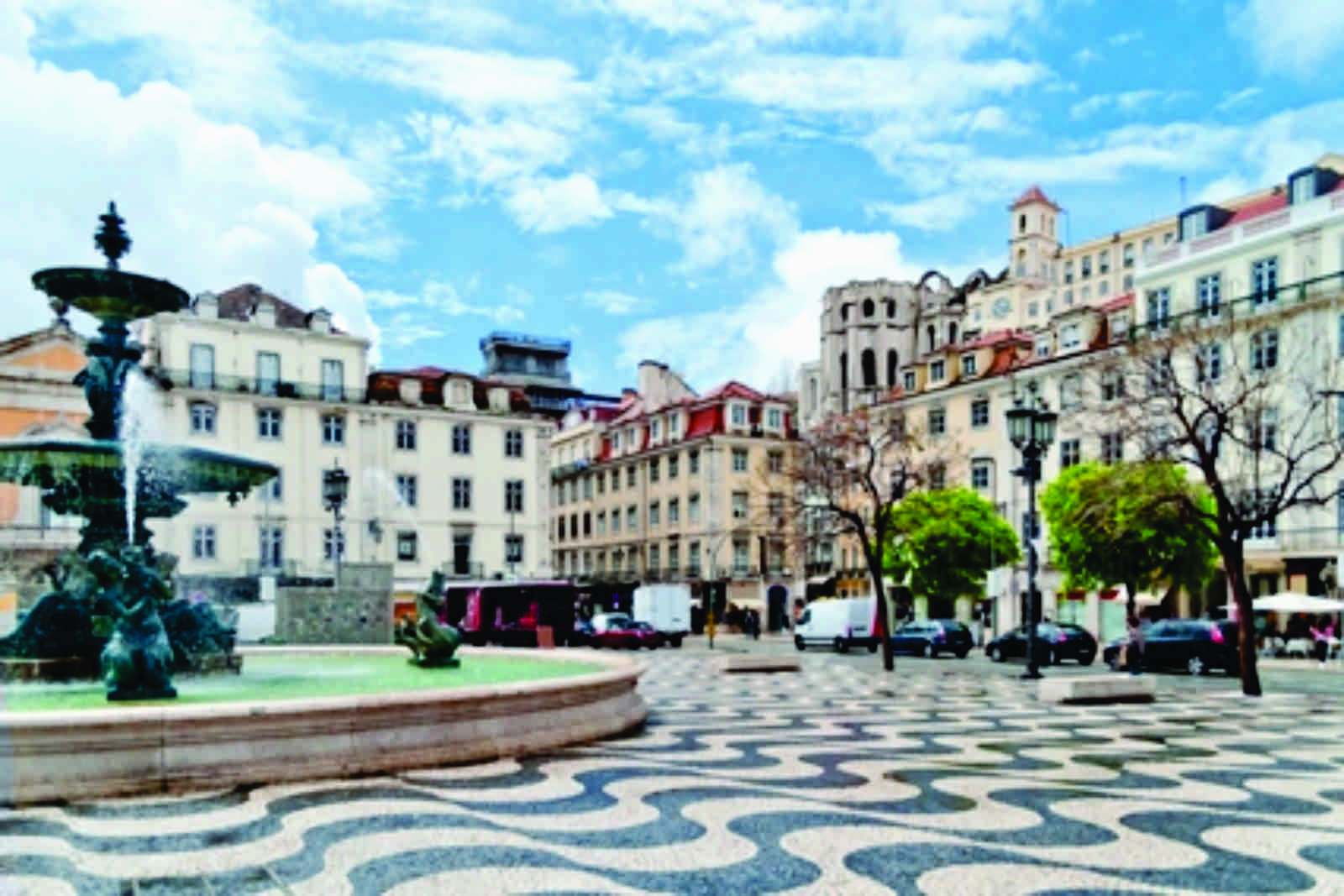 Lisbon, Portugal
The capital of Portugal, Lisbon is a historical and culturally-rich center in Europe that offers guests plenty of exploration opportunities. Whether you start or end your voyage here, many choose to explore Lisbon on their own to better experience what the city has to offer. Of course, SeaDream offers Yachting Land Adventure as Snapshots of Lisbon. This provides a guided tour of some of the most memorable areas and allows you to get an exceptional lay of the land.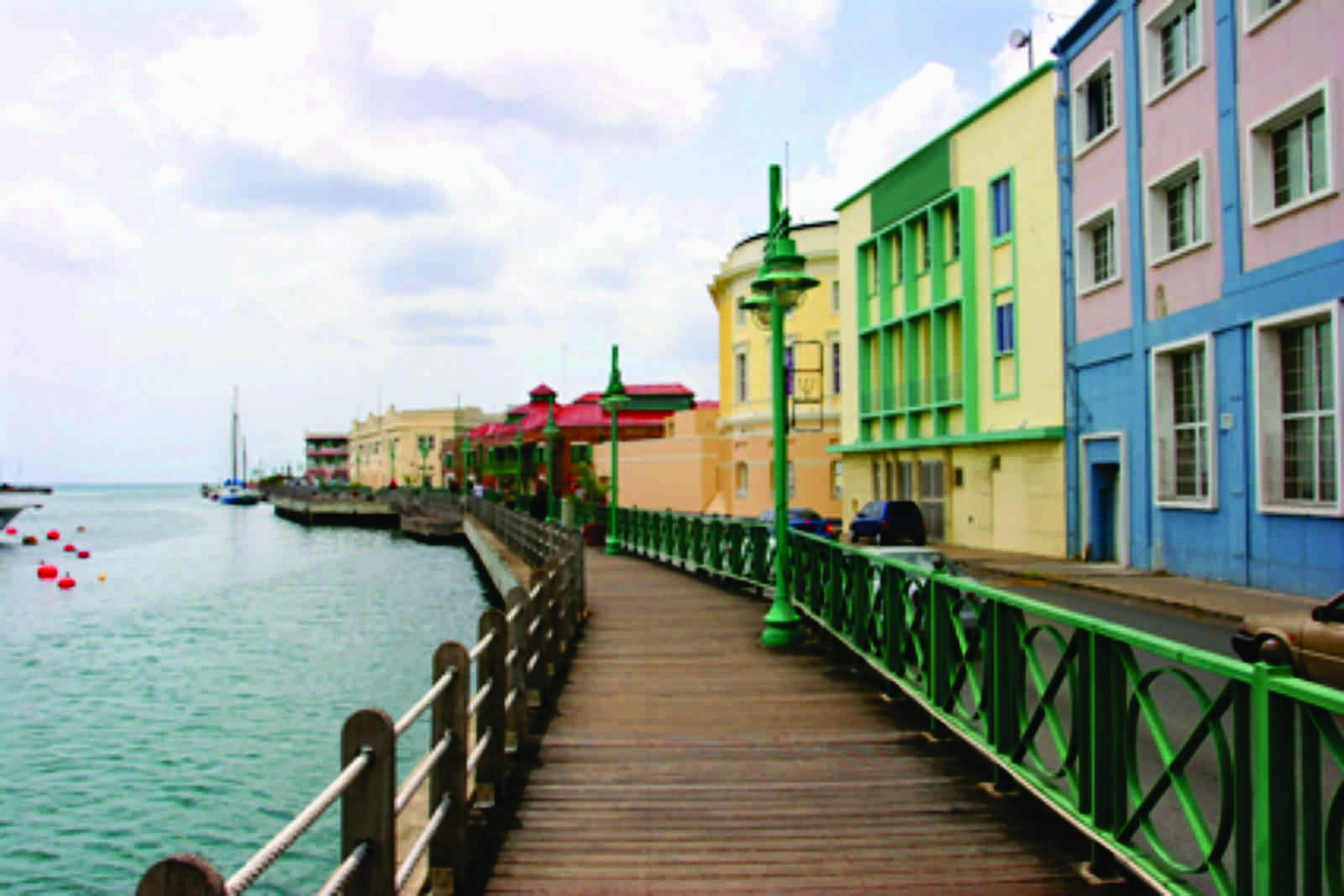 Bridgetown, Barbados
Often serving as the hub for SeaDream Caribbean voyages, visitors to this capital city of Barbados find there is no shortage of luxuries to enjoy. While in the city, there are plenty of areas to explore, including: The Cathedral Plaza, The Cheapside Gardens, Sagicor Plaza, The Barbados Museum, and plenty of shops and boutiques.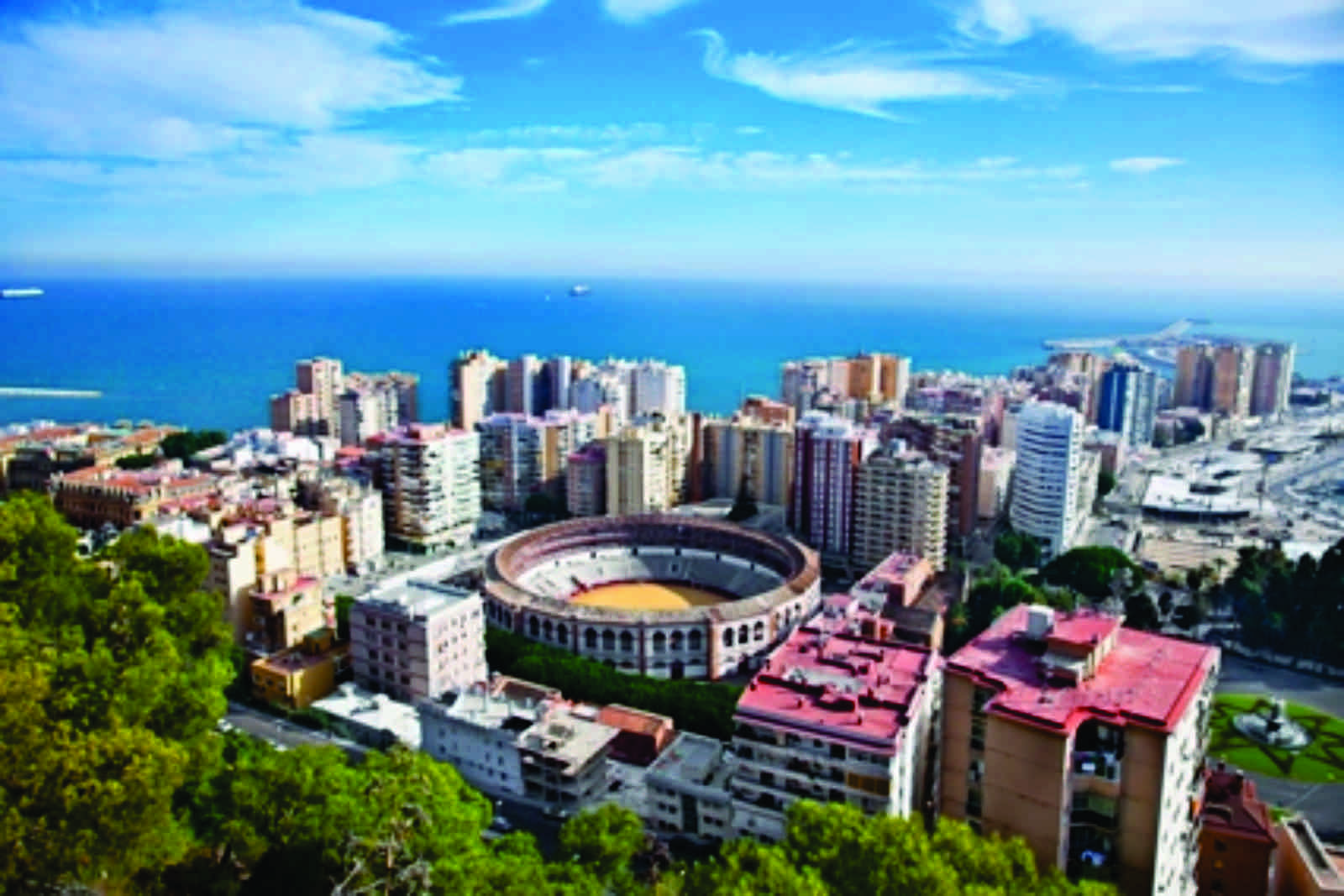 Malaga, Spain
Spain is full of artistic cities, but Malaga is definitely one destination that you don't want to miss. Often serving as a port along the beginning or end of your transatlantic cruise, you'll find there is plenty to do ashore, including multiple Yachting Land Adventures. Those with a taste for history will want to embark on the Alhambra tour, giving them a historic insight into the area. Alternatively, the Old City Tour offers a look at some of the beautiful landscapes and provides you the opportunity to indulge in some local tapas.
Book Your Luxury Transatlantic Cruise Today
With nearly two weeks at sea to enjoy the Thai-Certified Spa, 5-Star Dream Cuisine, and a host of other on-board amenities, discerning guests trust SeaDream to deliver a memorable voyage every time. Our itineraries make it easy to enjoy those lazy days at sea, giving you the opportunity to unwind and pamper yourself life never before.
When you voyage on a SeaDream transatlantic cruise, you embrace a luxury vacation that you'll remember for a lifetime. When you are ready to get started on this remarkably different yachting experience, contact Celebration Escapes. 
We've cruised for many years but yachting with Celebration Escapes & SeaDream Yacht Club was a totally different experience. Everything was Luxury all the way but very casual and understated. It's great for cruising enthusiasts to have several different cruising options for sailing the world now. 
~ Edgar & Norma
We loved how Celebration Escapes planned experiences in the ports designed just for us. Our group felt like VIPs everywhere we went on this journey. We all loved every destination & the time on the yacht
~ Claudia & Darren
Thank you Celebration Escapes for making this journey a milestone memory. We wanted to sail on an extraordinary yacht to the Caribbean for a long time. It was a Dream we had for our 10 year Anniversary. Pamala delivered that Dream and really did transform it into one of our most beautiful memories.
~ Monica & Dustin
Ready to learn more?
Give Us A Call Or Schedule A Free Planning Session 678-500-9548